Shopify Development
Shopify is a great e-commerce platform to start ambitious brands launching to the market. It is a subscription-based e-commerce web application, and it enables businesses to create and launch an online shop within a few hours. Shopify is a scalable, feature-rich and fastest-growing e-commerce platform. Trusted by leading brands, Shopify is a reliable and secure e-commerce solution for businesses of all sizes.
WHO WE ARE
Leading shopify developers, shopify api integrations australia
We offer the end to end Shopify solutions ranging from store setup to ongoing maintenance and support. Our in-house team of experts will take you through the development process one step at a time, bringing everything together to deliver a complete Shopify solution. Contact us for a free consultation and a fixed price quote.
Drive Business Outcomes with Top-Notch Shopify Development Solutions
Whatever your integration requirement, our api developers possess the knowledge and experience to bring it to life. For more than 12 years, our team has remained on the forefront of innovation, implementing solutions to suit even the most unique needs.
We have experience working with various providers across mapping, financial, CRM, ERP, and payment gateway integration, with specific examples: iAuditor, Shopify, XERO, MYOB, Quickbooks, Campaign Monitor, Mailchimp, Paypal, Square, Medicare, Google Maps.
We are a leading business app development and api integration company located in West Perth. Since 2008, we have designed and developed over 300 projects for small and medium companies in Perth and regional WA.
Our experienced team can:
Design and develop new api
Upgrade an existing api
Fix existing api issues, defects
Maintain and support integrations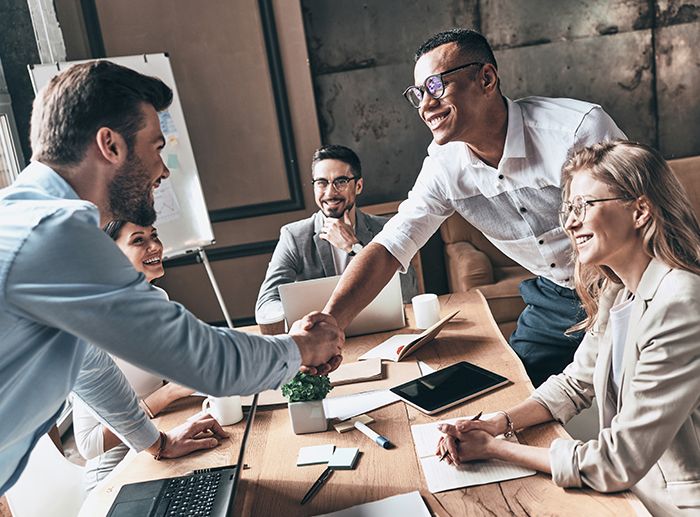 Our Services
Get to know the complete Shopify website and software development services we offer to businesses
Shopify Store Set-up & Product import
Get started with your Shopify store that is organised, engaging and scalable
Online store set-up and its configuration with Shopify
Shopify website design, graphic design and custom templates design
Product categorisation
Add new products on the website with images and details
Payment gateway set-up and integration along with shipping services
Shopify API Integration and Ecommerce Plug-in Development
Track inventory activity and manage product inventory with professional ecommerce API integration and plug-in development solutions.
Custom ecommerce plug-in development
Top-notch third party API integration
App development for module management
Support services and solutions for managing inventory
App Development, Customisation and Integration
Utilise the power of Shopify apps to give your site the features it needs. From tracking results, and boosting SEO to revamping your overall marketing drive, there's no end to the ways in which Shopify app could boost your business.
Custom App development
Reconfigure and customise existing Shopify application
Third-party application integration
App installation
Responsive Shopify Theme Development
Develop responsive, unique and attractive Shopify online store with team of creative designers. We help you create customer-oriented and engaging themes for your online ecommerce store that not only converts visitors to customers but also helps in growing your business.
Shopify theme development
Custom features development
Mobile compatible theme development
Mobile App Development for Online Shopify Store
Extend your ecommerce market to mobile shop-front by developing highly scalable and engaging Shopify mobile applications. Provide interactive and easy shopping experience to customers with your very own mobile app.
Mobile App development for all platforms
Set-up for Android, IOS and hybrid apps
Smooth integration with existing platforms
Ongoing Shopify Support and Maintenance
Keep your ecommerce store intact, organised and growing with our ongoing support and maintenance services.
24/7 support and maintenance
In-depth online store audit
Rapid error identification and resolve
Shopify Migration Services
Keep your business running with seamless, secure and exceptional online store migration from one platform to another.
Smooth migration without interrupting the online store
Secure and no data loss migration
our technologies
Software Technologies
A custom developed software can help your business streamline operations, bring value to the demanding modern customers, and help you tackle remote workforce. Whether it is your first software or fifth, our decade-long expertise in software development will help you succeed with your software strategy.
Front-end Development
By translating designs and wireframes into high-quality code, our front-end developers have a solid understanding of modern programming and design principles.
Back-end Development
Our highly skilled backend developers specialise in building the software's server-side functions by collaborating with Front End Developers and User Experience (UX) architects.
Database Development
Our specialised database developers offer designing, developing and maintaining database systems, including architecture, structure, tables and naming conventions.
Interested in developing or integrating shopify with other apps?
CONTACT US
Tell us about your project. We respond to almost every inquiry within one business day.