Mobile App Development
Recognising the need for a functional app is one thing; understanding how to design and develop it within a budget and on a secure platform is another.
WHO WE ARE
We create innovative and sharp custom developed mobile and web apps
G'day, we're HELLO PEOPLE. Our story began in 2008, with customers like you in mind. We specialise in creating custom-developed mobile and web apps using the latest cloud and mobile technologies.
Drive Business Outcomes with Top-Notch Mobile Application Solutions
Whatever your product vision, our highly skilled app developers have the knowledge and experience to bring it to life. While we specialize in mobile app development, we also stay abreast of the latest cloud technologies and understand the Australian business environment. We are committed to creating unique databases and integrations using world-leading technologies such as AWS and the Google Cloud Platform.
Our experienced team can:
Design and develop a web app and/or mobile application
Upgrade an existing app
Fix existing app issues, defects
Maintain and support apps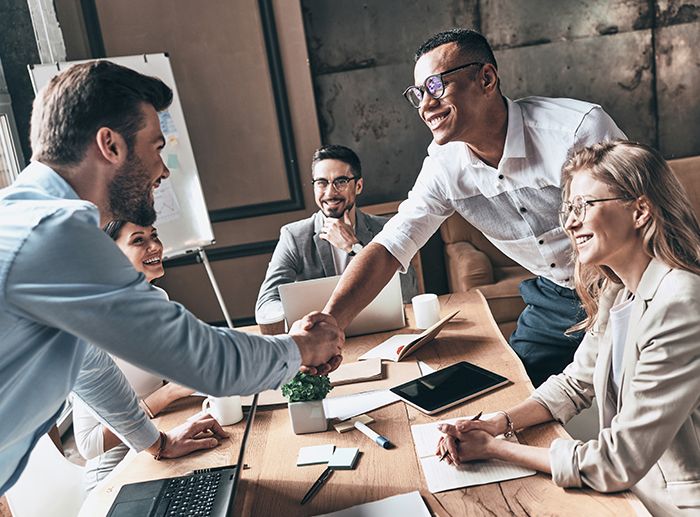 WHO WE ARE
Our mobile app development services
Whatever your requirements, our team has the knowledge and experience to bring them to life. Listed below are the high-level app development services we offer and the essential tasks we perform.
Build app Prototypes
to capture requirements and design expectations better
We create modern, clean, and vibrant apps that captivate your visitors. They not only look good, but we also invest time in ensuring they are easy to use and navigate, encouraging visitors to return.
Create app concepts and workflow designs
Design app user interfaces and wireframing
Build an interactive prototype
Develop the App
by using the latest technologies
With a decade of experience in app development on projects of all sizes, from basic websites for start-ups to complex web applications for internationally recognized brands, our team of technical experts can deliver a bespoke, functional solution built on the best technologies for whatever you want to accomplish.
Develop front-end screens to match user experience and design expectations.
Build app logic using the latest back-end development technologies such as NodeJS, Python, PHP
Develop advanced device specific functions.
Publish the App
for go-live
Prepare app for go-live
Setup and configure database and server infrastructure
Publish the app
Test the App
to ensure a defect-free app
Write test scenarios and test cases to represent requirements and app functions
Provide app testing services
our proven process
Our mobile app development process
We are Perth's most trusted mobile and web app designers with a 100% delivery track record on 50+ apps. Our simple, effective, and streamlined process has evolved with our experience and lessons learned.

Discover
Our mobile app development process begins with a discussion to understand your ideas and requirements.

Scoping
We then prepare an outline of the scope. It will detail the in-scope, out of scope, and on the frame items.

Design
This phase is optional, although recommended for specific projects. The design may include wireframes or the development of a prototype. An app prototype helps understand user journeys and how each function flows from the beginning to the end.
Develop
During the development phase, we go through a series of iterations based on your feedback and suggestions, followed by a rigorous testing process across multiple devices.

Go-Live
Once you are satisfied, we submit the app to the Apple App Store, Google Play Marketplace, and Windows Phone Store.

Support
By supporting backend services, offering ongoing app testing, and interpreting user analytics and feedback, we can provide you with the post-development support you need.
WHO WE ARE
We craft beautiful and feature-rich native, hybrid, and cross-platform apps
Going mobile will help your business streamline operations, bring value to the demanding modern customers, and enable you to tackle a remote workforce. Whether it's your first app or fifth, our decade-long expertise in mobile app development will guide you to success with your mobile strategy.
IOS App Development
A strong understanding of well-architected code enables our iOS app developers to support the entire application lifecycle, from concept and design to testing, release, and ongoing support.
Android App Development
Our team possesses a deep knowledge of the Android ecosystem, including Java/Kotlin, Android architecture components, and a passion and eye for developing user interfaces.
Web App Development
We'll help you modernise your entire business to become a true technology-enabled leader. Web-based apps offer a cost-effective and faster path to digital transformation.
Interested in creating a high quality app?
CONTACT US
Tell us about your project. We respond to almost every inquiry within one business day.
Frequently Asked Questions
We are an experienced mobile app developer based in Perth. Since 2008, we have developed innovative, groundbreaking apps for emerging startups and established businesses alike. By choosing us for your project, you will benefit from working with an honest, trusted, and established mobile app development company in Perth.
The cost of developing an app depends on the time and materials required to deliver the scope. The time it takes to design and develop an app can vary from one app developer to another, depending on their experience and skill level.
Yes. When you have a new requirement or an update, we can discuss what is the best way of moving forward. We can review the estimated time for the new requirements which will vary depending upon the complexity.
If the existing system that you are using has "API Documentation" then we will be able to integrate it with the app. We have experience of developing API and connecting various systems. Check out our API development & integration
We do provide support for the maintenance of apps. Our support and maintenance plans are tailored to fit your specific requirements. You can discuss the plans with us.
There are two types of apps–free or paid apps. There is no right or wrong answer to validating an app idea. Who would have guessed there's more room in the Social Media app market before the birth of tik-tok! So below are some general tips.
Google your app idea in app stores and search engines to find competitor apps. If found, download and check how you plan to differentiate from them.
Understand your market and segments. Decide on your target market.
Do you want to offer the app for free, or charge? How to turn your app into a money-making machine.
Do not forget to create a business plan. Once you've completed the four steps above, you'll know if your app idea is any good.
Intrinsic Intuitiveness: People don't like unwieldy complexity at the best of times, even less so on a small screen. We'll help make sure your app makes a current process simpler, otherwise people won't use it.
Engaging UX: This is closely related with simplicity; if the app doesn't have a great user experience and make it easier for the customer to do something, then no-one's going to use it more than once.
Fast App Load Speed: In an age of real-time, if your new app doesn't load and react within milliseconds, people will move on to the next one.
Scalability: When your app "goes viral" you need to be sure it has been built for scale.
Our team is comprised of mobile app developers, UX and UI designers, product managers, and marketing strategists who provide the most analytics-driven and innovative Android or IOS mobile app that will boost your company's digital presence well above other competitors.
Our mobile app development company brings a diverse set of skills to expertly personalise our services to be compatible with any needs in product strategy, UX/ UI design , and app development.
Our company kickoff process helps chisel broad concepts and a corporate strategy into specific solutions that we cater to a user's needs by offering the maximum experience to customers creating high-level ROI for companies. Once a viable answer is established, we'll move onto the app design and app development phase to create it into a deliverable.
With agile mobile app development, we ship quickly and frequently. Its methodologies allow our teams to recognise better paths for the app and go for better opportunities when they emerge.
Yes, absolutely. That is the first thing we do.
What is an NDA?
An NDA (also known as a confidentiality agreement) is a legal contract that should be used when two parties need to share sensitive information. NDAs are private agreements between the parties and do not require registration. They are often used to protect confidential information and trade secrets.
Download NDA - Non-Disclosure Agreement
First, you must sign an NDA (also known as a confidentiality agreement) to protect your idea before discussing it with any developer, potential investor, family, or friend.
Regarding obtaining a patent, suppose you have come up with a unique mobile app or feature. In that case, the question you ultimately need to answer is whether it makes sense, from a commercial point of view, to pursue patentability or whether other Intellectual Property (IP) protection might suffice, namely copyrights, design rights or trademarks.
In Australia, there are many different ways to protect your intellectual property.
Please note we do not provide advice on patents or intellectual property. If requested, we can refer you to a patent attorney for an initial consultation.